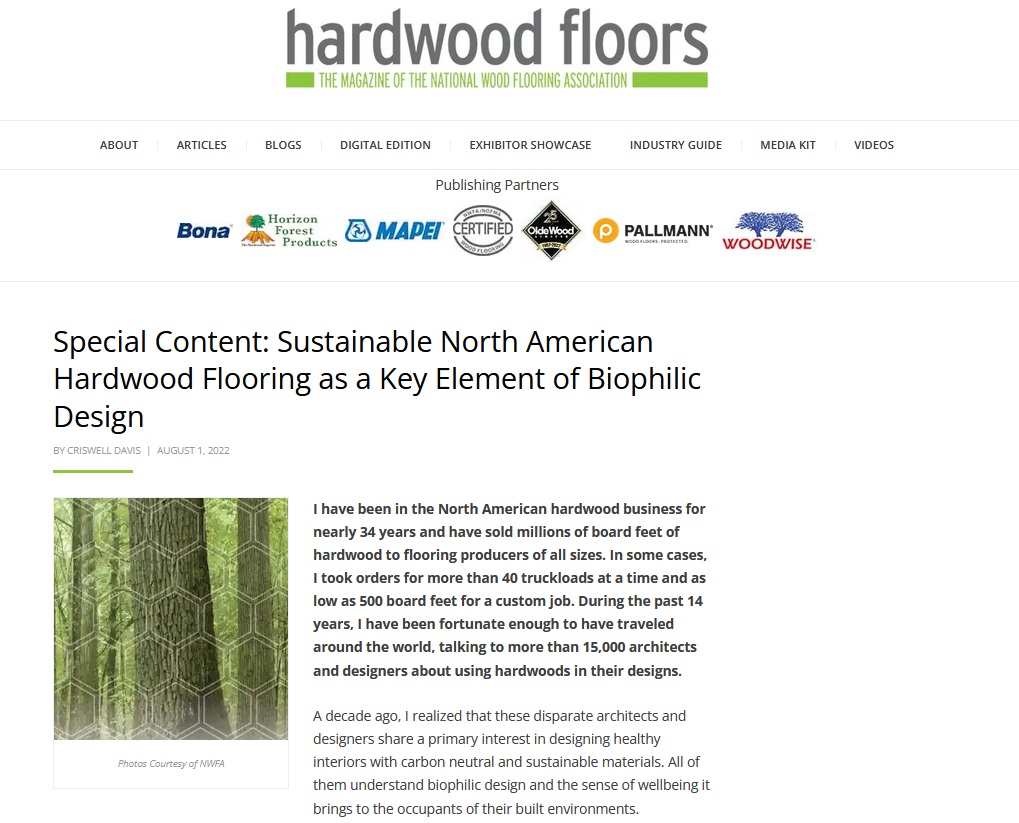 TFF founding director was featured in the latest issue of Hardwood Floors, the magazine of the National Wood Flooring Association. Mr. Davis wrote the article titled, "Sustainable North American Hardwood Flooring as a Key Element of Biophilic Design," for the magazine as special content for both the print and digital editions. Here is an excerpt from the article:
Biophilic design speaks to the yearning, on a cellular level, that all humans have to connect with nature, especially in our interior spaces, where we spend about 90 percent of our time. Numerous studies have been conducted around the world during the past decade to empirically verify that connecting with trees in any form will lower our body's sympathetic nervous system reaction to daily stressors. Wood floors are the largest piece of furniture in any interior space and will lower stress levels in those who walk on them even without them consciously recognizing that fact. It is proven that wood floors, cladding, and millwork increase productivity in the workplace, and increase focus and retention in classrooms and libraries. In health care facilities, biophilic design with wood results in shorter hospital stays and patients requiring less pain medication.
The full article can be found on the Hardwood Floors magazine website.